Rise of the rats: Hong Kong's hot weather is forcing rodents up high-rises
Hong Kong pest control experts are reporting a rampant rat problem in the city this summer after an exceptionally early and long hot spell spurred breeding and drove rodents from underground nests.
Control officers have seen double-digit growth in demand for their services over the past few months, and say an increasing number of rats have been caught in the daytime on higher floors of buildings. The vermin are usually active only at night.
Complaints have been posted on social media and some were filed to district councillors in several districts.
Veteran rat catcher Gary Yam Wing-keung, who has been in the business for 30 years, said orders in some districts had jumped 20 to 30 per cent since April, compared with the same period last year.
"A team of three colleagues caught about 20 rats in just one day at a single mall near Tseung Kwan O MTR station. Some were found in the flats [above the mall]," Yam said.
Another control expert, Henry Cheng Kwok-hang, said business had spiked more than 30 per cent in three months.
"Some rats even got up to the sixth floor, compared with the second or third in the past. They are getting more rampant," Cheng said.
Facebook posts from users in Tseung Kwan O, Ma On Shan and Ho Man Tin showed images of rats or mice caught on glue boards or scouting around packaged food in supermarket fridges.
One photo from "Herman" showed three rodents caught in a glue trap in his kitchen last month on the first floor of Chung On Estate in Ma On Shan.
"I've never got three in one go, and the fourth one ran away right in front of me," Herman said. "The last time I caught rats was in 2015, when I got only one or two."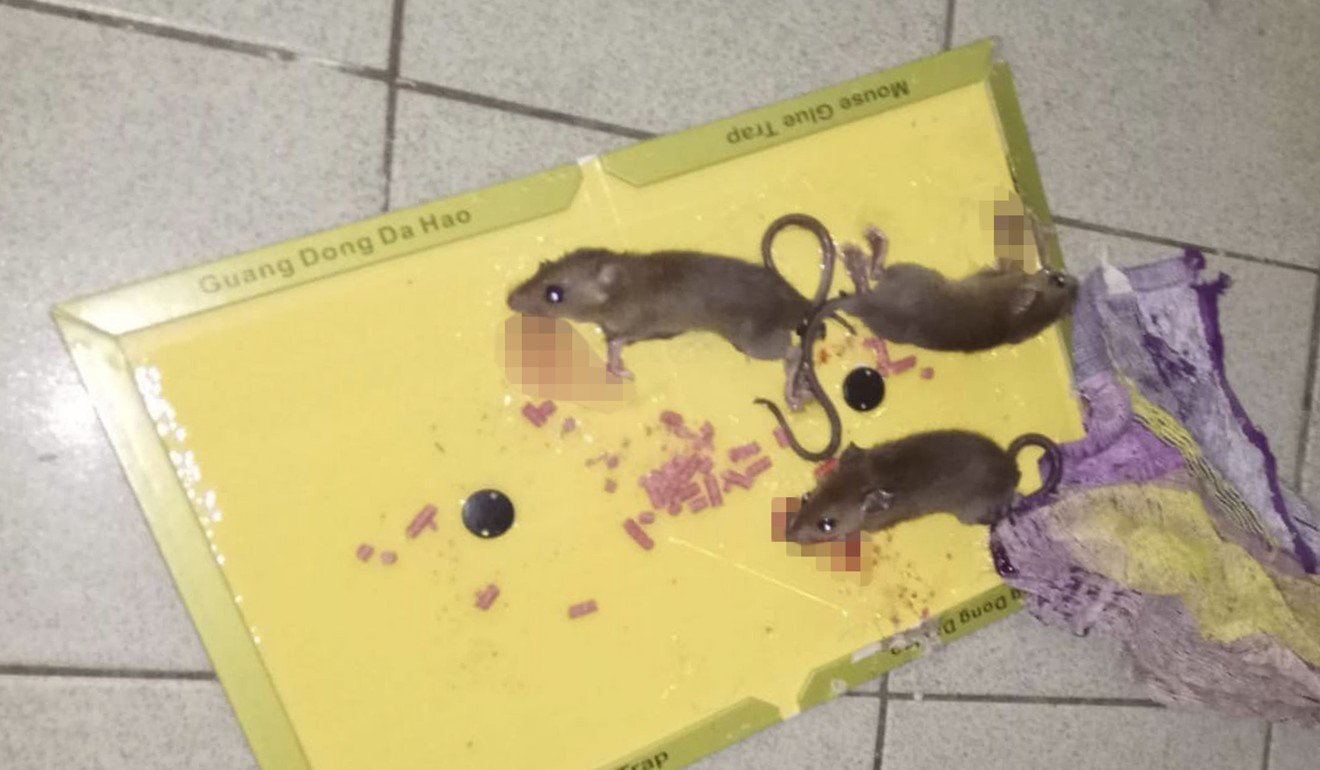 Sai Kung district councillor Tse Ching-fung said at least 20 residents living near Tseung Kwan O station had approached him for help since April.
Chris Mak Yun-pui, a councillor from Sha Tin district, said he had received more than 10 rodent-related complaints in the Ma On Shan area over the past two months.
Hong Kong Island has not been spared. Central and Western district councillor Ted Hui Chi-fung said visitors to Hong Kong Park had spotted rats for the first time amid a rise in sightings across the area.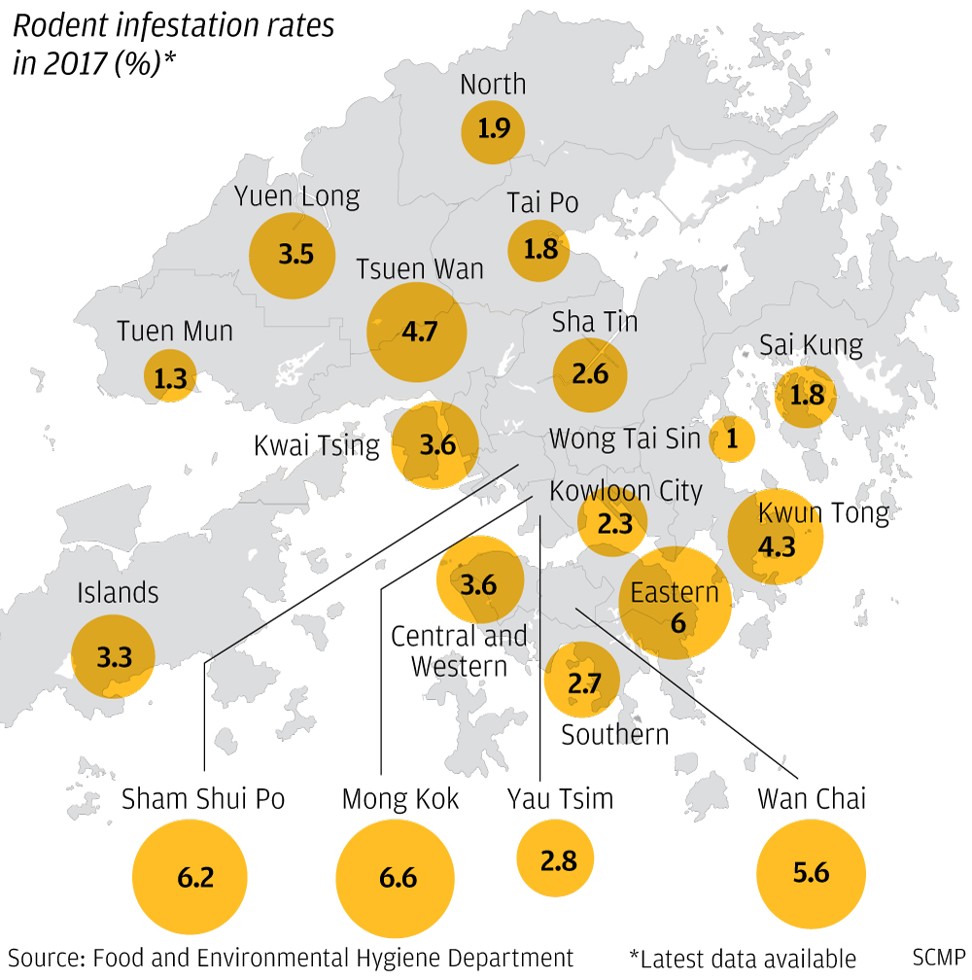 Recent abnormal weather has been blamed. In May the city sweated through an unusually long heatwave during which a "very hot" weather warning was issued by the Observatory every day for more than two weeks, as temperatures topped 38 degrees Celsius (100 Fahrenheit) in some parts of Hong Kong.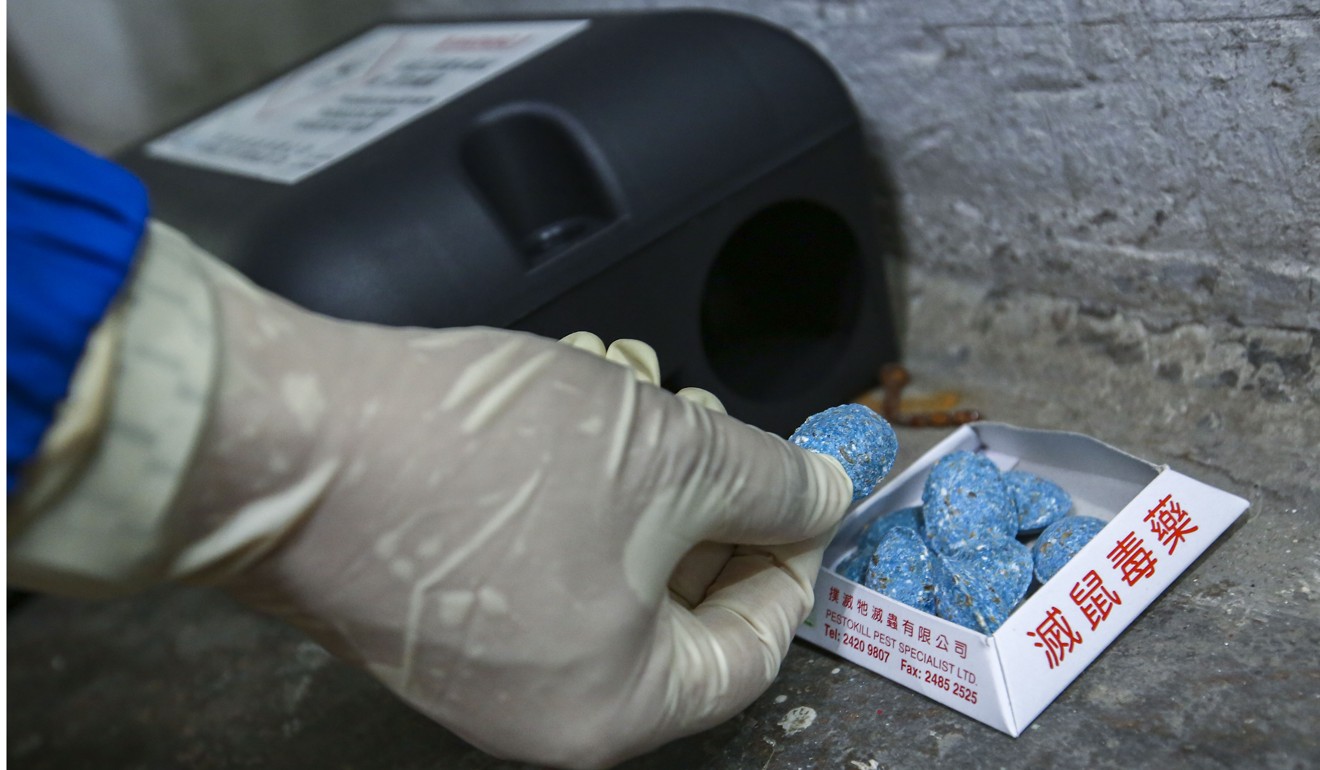 "When the climate changes suddenly, rats breed more quickly as part of a self-adjustment," Yam said.
"Normally they only come out at night. When you catch them in the daytime it implies the problem is serious."
Construction sites near Tseung Kwan O MTR station and in Yau Ma Tei and Jordan had also contributed to the problem, Yam said, as digging drove rodents out from nests.
Cheng said the hot weather had forced rats from underground nullahs and they had then sought shelter from the heat in Hongkongers' homes.
However, the government's Food and Environmental Hygiene Department received 78 complaints or inquiries in Tseung Kwan O in the first six months of this year – a similar number to the same period last year.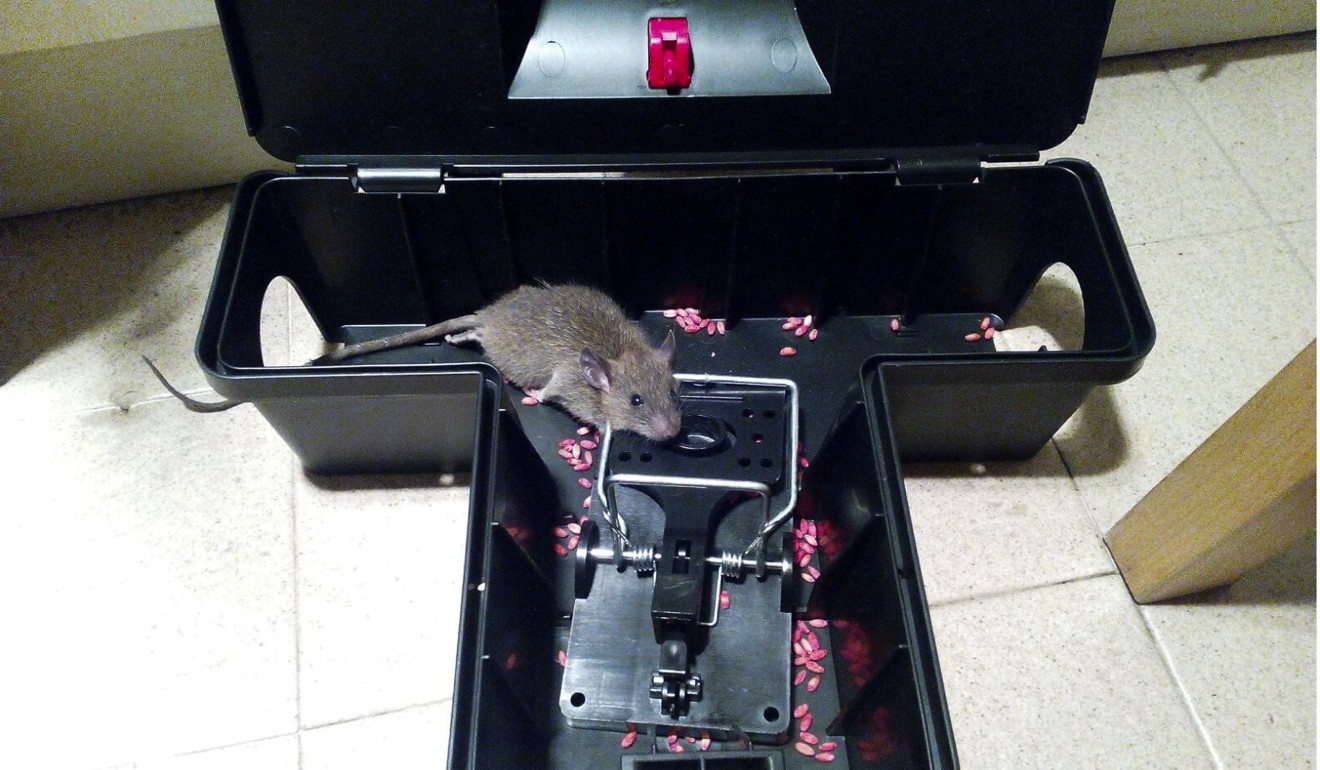 Two cases were received by the department at Chung On Estate and neighbouring Kam Fung Court in Ma On Shan, which was a large drop from the 21 reports in the first six months of last year.
In an anti-rodent operation between late April and late last month, the department collected 630 dead rats and caught 476 live ones in traps.
Rodent infestation in surveyed public areas was "generally under control", the department said.
But Yam said the department's data had been compiled by counting the instances where bait had been gnawed at by a rodent. This failed to tell the full story because bait was often wrongly handled, he argued, suggesting it was wrapped in such a way that the rats could not smell it.
A department spokesman said its staff would also pay attention to other information such as opinions in the community as well as reading the figures.